Here is a pertinent Twitter thread by @PacQea (Queen Elizabeth Annex Elementary School's Parent Advisory Committee) asking the various government bodies involved to think long term with the interests of the community in mind. We should expect no less!
*******
Here is how it starts: VSB [Vancouver School Board aka Vancouver Board of Education] is selling schools. Before they sell, they must prove the site is "surplus" not needed to meet future enrolment growth. VSB forecasts decline. BC Ministry of Education forecasts increase. And @VanDPAC [Vancouver District Parent Advisory Council, http://vancouverdpac.org/] Vancouver parents want both scenarios tested + long term plans.
Read on!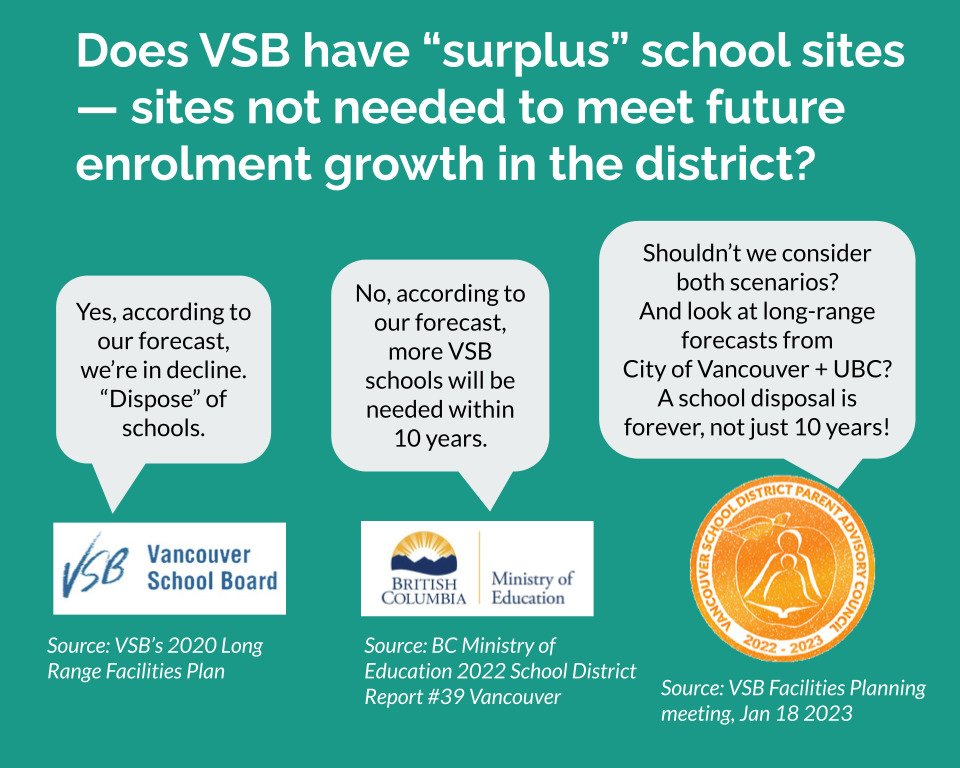 VSB's forecast: a decline in total future enrolment (-2,500 people in 10 years).
BC Ministry of Education's forecast: an increase in future enrolment (+10,000 people in 10 years).
#vanpoli
2/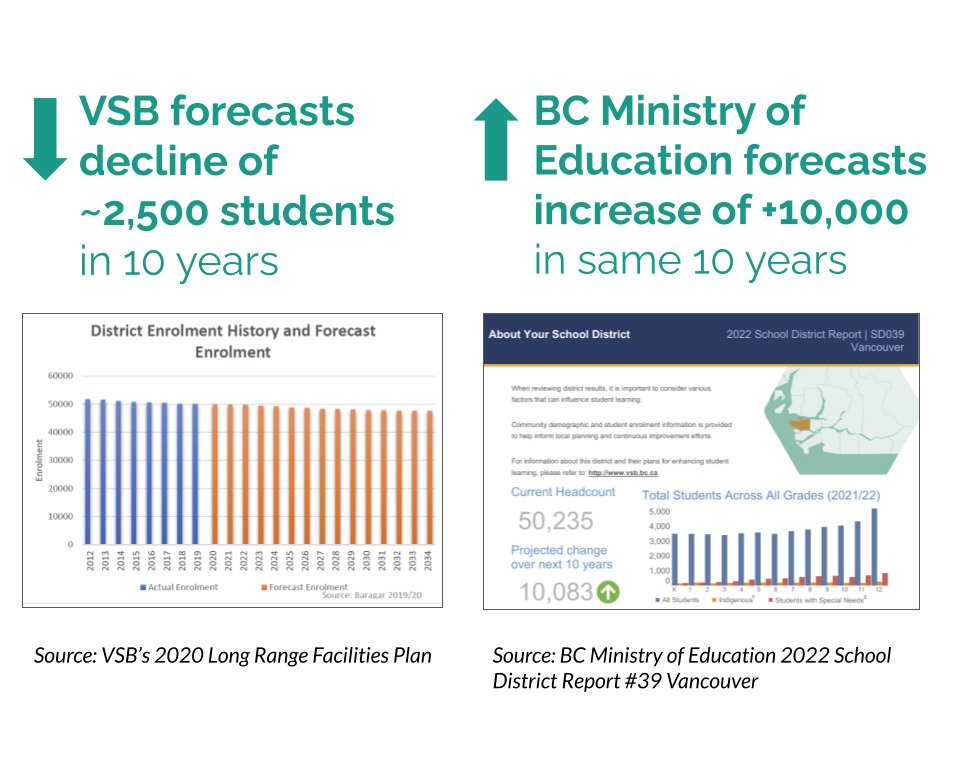 But VSB's "decline" is not true for Elementary School enrolment — according to VSB data, Elementary School enrolment has been stable for the last 10 years.
#vanpoli
3/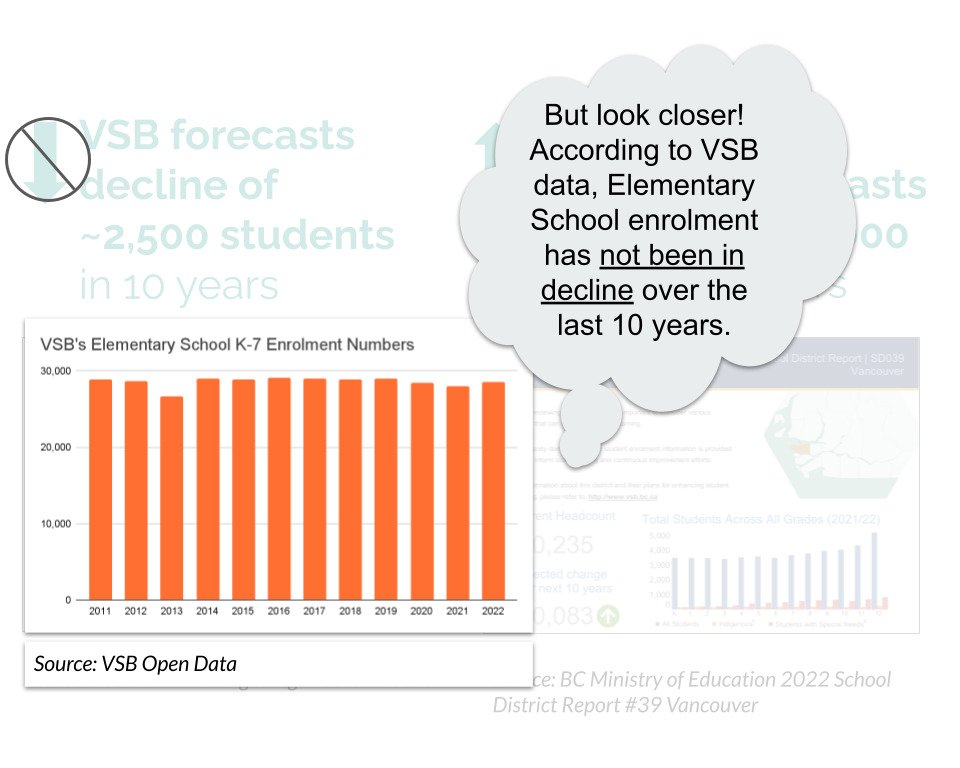 Who's forecast is right?
No one has a crystal ball, but September 2022 VSB enrolment figures show that BC Ministry of Education's forecast of increased enrolment over the next 10 years has started to become true: 1,684 more students enrolled than VSB forecasted.
#vanpoli
4/4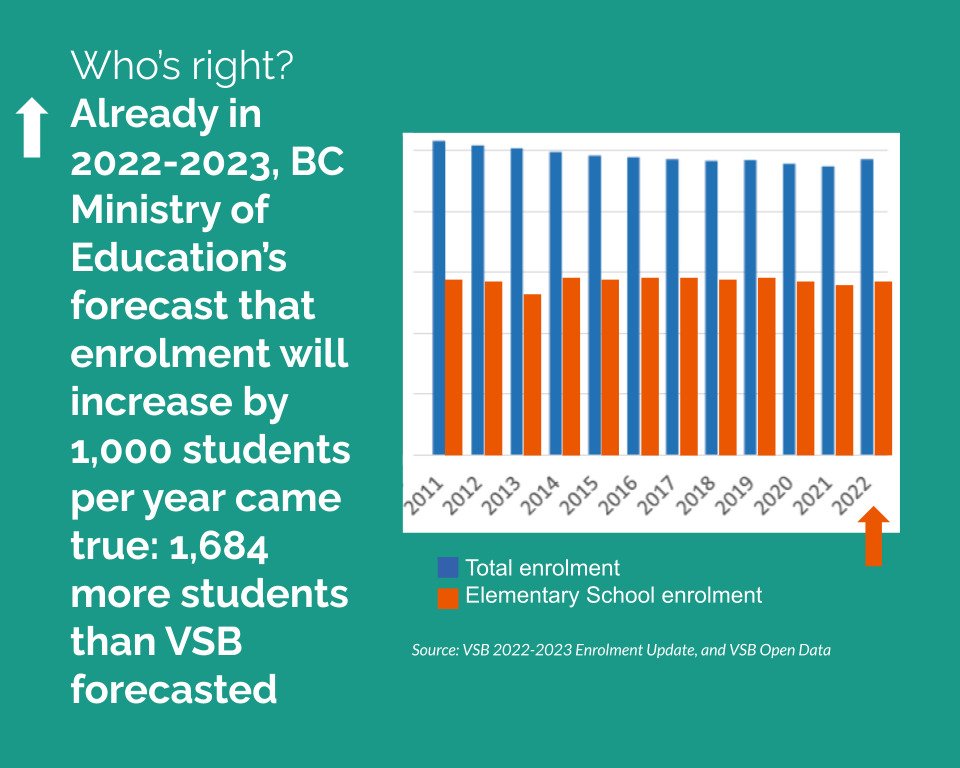 If BC's projections come true, VSB will be short 2,300+ seats by 2032. That's up to 5 more schools needed within the next 10 years.
It takes 7-9 years to plan and build a high school, elementary 5-6 years.
Number of new VSB schools currently funded? 1
#vanpoli
5/5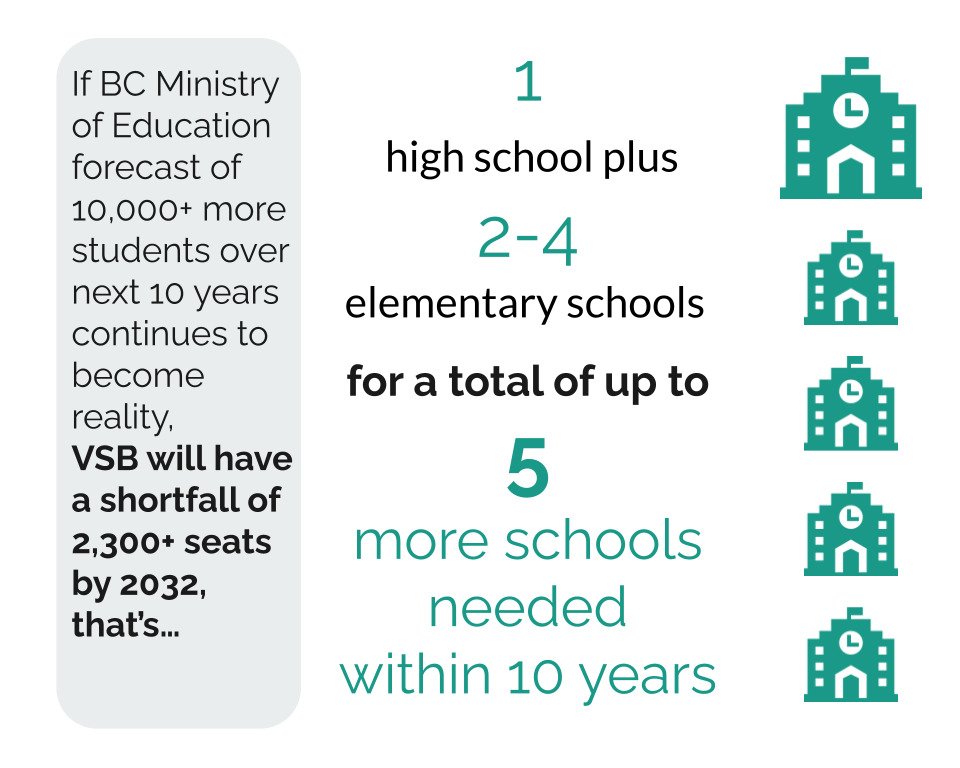 Originally tweeted by QEA – PAC (@PacQea) on January 20, 2023.
Some more references
Link to the VSB's Long Range Facilities Plan